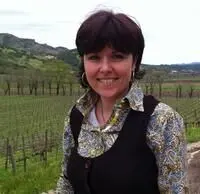 I am a Certified Group Psychotherapist and Board Approved Clinical Supervisor. I provide individual, couples, group & family therapy.
I strive to provide a brave space that prioritizes safety and honesty in a confidential setting. My approach is direct but compassionate; non-judgmental but honest; nurturing but with firm boundaries. I actively pursue and incorporate anti-racist and anti-heteronormative practices, beliefs, and attitudes in my clinical practice and in my personal life.
As a Social Worker with over 20 years of experience, I work with a diverse group of clients, including those dealing with identity development, depression, anxiety, gender dysphoria, parenting challenges, sexual and affectional attractions/relationships and issues related to intersectionality. I work with each individual to help build on existing strengths and attain the personal growth they are committed to accomplishing.
Those who identify as bisexual, transgender, gay, poly, pan, practice BDSM, non-monogamy, or otherwise will find a safe, nonjudgmental place to explore areas in which you would like to grow, which may or may not have anything to do with how you identify. With compassion and understanding, I provide support, feedback, and an open atmosphere.

Tenets of My Practice include:
Providing unconditional positive regard
Increasing self-compassion
Learning acceptance
Living life purposefully
Practicing mindfulness
Becoming aware of internalized oppression
Utilizing the ability to reflect and own our actions
Adjusting locus of control
Incorporating decision-making processes
Identifying and exploring emotions
Realizing how perspective affects reality
Finding and embracing community

Education
Master of Social Work, Louisiana State University, 2000


Licenses and Certifications
Louisiana State Board of Social Work Examiners, License #4982
Board Approved Clinical Social Worker
Certified Group Psychotherapist (CGP)
Professional Memberships
World Professional Association for Transgender Health
American Association of Sexuality Educators, Counselors and Therapists
National Association of Social Workers
American Group Psychotherapy Association
Association for Lesbian, Gay, Bisexual and Transgender Issues in Counseling
Louisiana Group Psychotherapy Society